Angela got this website from her Mom's group. She took it and came up with Alex Haley's
Roots
. I was curious with what I would come up with -- and lo, and behold, I like the result. Naturally, I'm curious to know how other people test...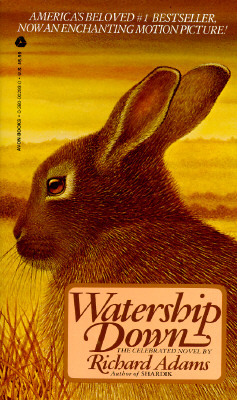 I'm Watership Down!
by Richard Adams

Though many think of me as a bit young, even childish, I'm actually incredibly deep and complex. I show people the need to rethink their assumptions, and confront them on everything from how they think to where they build their houses. I might be one of the greatest people of all time. I'd be recognized as such if I weren't always talking about talking rabbits.


Take the Book Quiz at the Blue Pyramid.